Mick Jagger Talks About L'wren Scott's Suicide For The First Time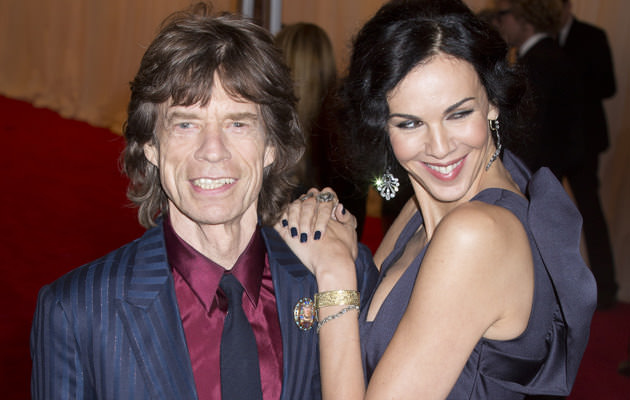 Celebrities grieve just like the rest of us, but they're also sometimes expected to be articulate and polished when all they want to do is absorb and process the unfortunate news about the death of a loved one.
This has been true with longtime rock star Mick Jagger, whose longtime love L'Wren Scott was found dead at her home at the beginning of March.
The investigation into her unexpected death is going to take some time to complete, but early signs indicate Scott took her own life, possibly due to mounting financial pressure and a failing fashion design business.
But an official message of "let's wait until the investigation is complete before saying anything official" from authorities fails to subdue a growing group of Rolling Stones fans and Scott's fashion industry colleagues. Instead, there has been increasing amounts of pressure for Mick to at least say a few words.
So on his personal page www.mickjagger.com and his Facebook page, Mick produced and shared all sorts of emotional words, including confusion how she could end her life this way; appreciation of the good times they had together, and how much her talents grew and were admired by so many.
They began dating in 2003, and over the years, he was happy to watch Scott's career flourishing from her early days as a model to becoming a stylist to designing all sorts of ensembles with her own label. Her pieces were prized by everyone from Michelle Obama to Madonna to Oprah.
When his schedule allowed it, Mick attended her runway shows.
Also in his statement that was shared online, the 70-year-old Mick also said he has been touched by all the tributes in Scott's memory and all of the messages of support.
Along with this message, he and fellow Rolling Stones members announced that they would be postponing a current tour of New Zealand and Australia. The band hopes to reschedule any shows that had to be canceled on account of this postponement.