Is Clooney Getting Serious? His New Flame Has Brains & Beauty!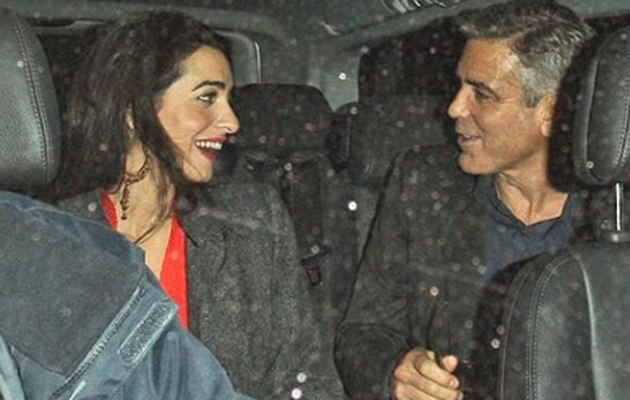 It must be a hard life being the heartthrob of women across the globe, but somehow George Clooney lives it every day. After a lifetime of dating models and actresses, he's decided that it's time to shift gears and pursue a woman with a bit more gray matter between her ears. Since he's George Clooney, however, he managed to find a woman who is brainy to the nth degree while also looking drop-dead gorgeous. What's the scoop on his new woman Amal Alamuddin?
The biggest news between the two is that she's got serious credentials. She's an attorney who represented Julian Assange, WikiLeaks founder, in his case against the US government. Since she knows a lot about law between countries, she also speaks French and Arabic. She even wrote a book about legal practices in Lebanon. Oh yeah, and she's also smoking hot. A good match for George? Hard to think of one better.
It's definitely a change of pace for George, for several reasons. First, they've only appeared together in public a few times — possibly due to the fact that she needs to not only work for a living, but work across time zones and continents. What's more, it turns out that she pursued him, having flirted aggressively with Hollywood's most eligible bachelor at a party in fall of 2013. Although George was involved with any number of women (namely, supermodels) at the time, it appears he's since gone solo with his new squeeze. They've only appeared in public once, at the premiere of his new film "Monuments Men", and it may be awhile before they appear in the public eye again, leaving most of us to speculate about what they're doing in the time in between.