Kardashian Drama: Khloe On Lamar Odom Divorce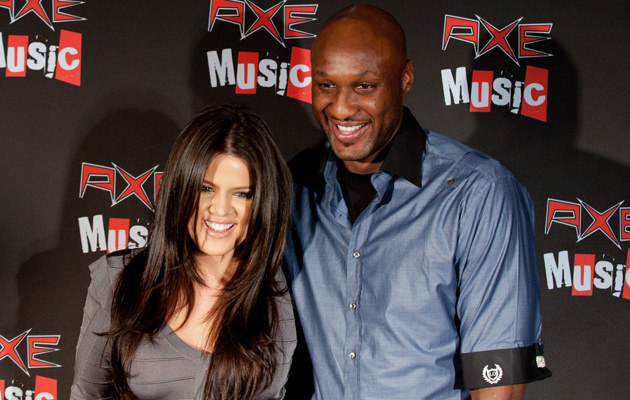 Whenever the Kardashians enter into the spotlight, you can be sure they bring two things: lots of drama, and lots of second-guessing about relationships. Khloe has caused both to flare up recently after an interview in which she stated that the process of her divorce with former NBA star Lamar Odom hasn't been going smoothly. In an interview with an Australian radio show, Khloe dropped the bomb that she wasn't "through" with Lamar, claiming that she was going through the process of the divorce but had not yet gotten over her soon-to-be-ex-husband.
It's far from the first time that one of the Kardashian sisters has had issues with their spouse or former spouse, especially with pro basketball players. Most famously, Kim had a marriage to Kris Humphries that lasted no more than two months before the two divorced; Kim reportedly raked in $10 million in publicity figures from the media circus that followed the ending of the marriage. But Khloe's relationship has never been one of dollars and cents — not in the least because Lamar makes only $8 million per year (practically nothing!) while Khloe banks as much as double that figure per year from her shows and publicity.
So what's the status with the divorce — is it on, is it off? Lamar's gone on record that he wants her back, and Khloe's maintained before that she wanted her marriage to work. She appeared on radio and TV shows, however, and said that it's still a work in progress, leaving fans and journalists to speculate on all the details that she won't fill in. The real question is how much her wedding ring will fetch if she decides to sell it, now that we know that Kim's rock cost a cool eight million smackers.